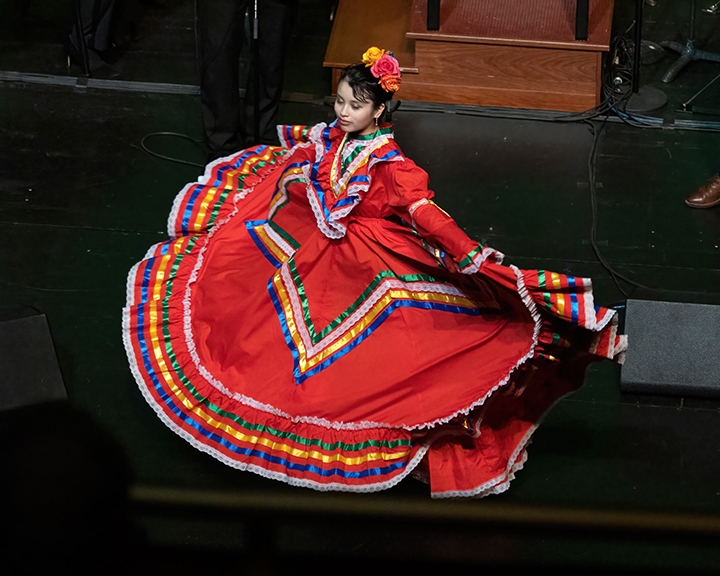 Student Evelin Severino Speaks About Honoring Her Heritage With Ballet Folklorico
Jun 2, 2022
When you first meet Evelin Severino you are greeted with a quiet, reserved, and unassuming young lady. When she speaks about her life, heritage, family, and the pride she feels while dancing the Ballet Folklorico, she is anything but the aforementioned.
Originally from Mexico, Evelin's parents moved to the Los Angeles area where Evelin was born. Her parents worked in manufacturing, but wanted something different. A "better life" than what they had in Los Angeles. They had known someone working in the orchards in Washington state, that encouraged her parents to check and see about the job opportunities. Evelin's father moved to Washington first to get established and settled before bringing the Severino family up from California to join him.
Her family together again, they lived next to her extended family of Aunts, Uncles, and cousins. Evelin says; "to have my family next door really created bonding moments, and meant a lot to me growing up." Her parents worked as hard as they could to find a house in West Valley, and by the 2nd Grade, Evelin was attending Summitview Elementary. She explained how wonderful it was to have a house with a great yard, and that it was during her Elementary years Evelin met her friends Destiny, Nina, and Dalila, whom she still remains close friends with today.
In the 5th Grade, Evelin joined the Ballet Folklorico Dance Team, yet due to Covid-19, that was placed on hold, and then resumed when Evelin was at the Mid-level Campus. What is the origin of ballet folklórico you may ask? Ballet Folklórico is a traditional style of dance and can be traced back to indigenous people living in Mexico. During this form of dance, women wear colorful and long skirts, and usually wear a long-sleeved blouse with their hair braided, usually with ribbons in Mexican colors.
Ballet Folkloric dance, like the English term "folk dance", means dances of the people. This type of dance reflects the traditions, cultures and beliefs of people in a particular region like Jalisco. Folkloric dance expresses the life and spirit of a people through its movement and music. Ballet Folklorico plays an important role in Mexican culture by providing an opportunity for people of Mexican heritage to convey their emotions and to get to know their cultural identity better. Similar to the traditional and iconic Mariachi playing traditional Mexican music, Ballet Folklorico is iconic in traditional Mexican dance.
Ballet Folklorico means so much to Evelin as she sees this as an opportunity to honor her Mexican heritage from which she is so proud. She also sees this as a way to honor her parents who sacrificed, and worked so hard so that she may have the opportunities of the present and the future. Evelin says, "the dance wants you to have pride, and show the elegance and pride of your culture. When I hold up my dress, I love to see how beautiful the colors are. When I danced at the Capitol Theater with Villalobos Brothers, I absolutely loved the experience." As for Evelin's parents, she shares "my parents were able to see their culture, and they couldn't stop smiling. They were so happy. They could see that my whole heart and love for the music just came out. They had happy tears."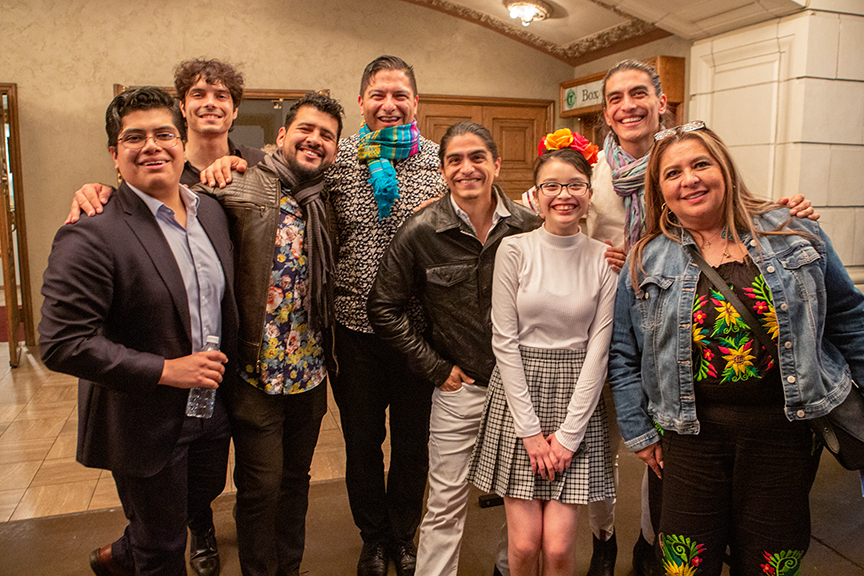 ---