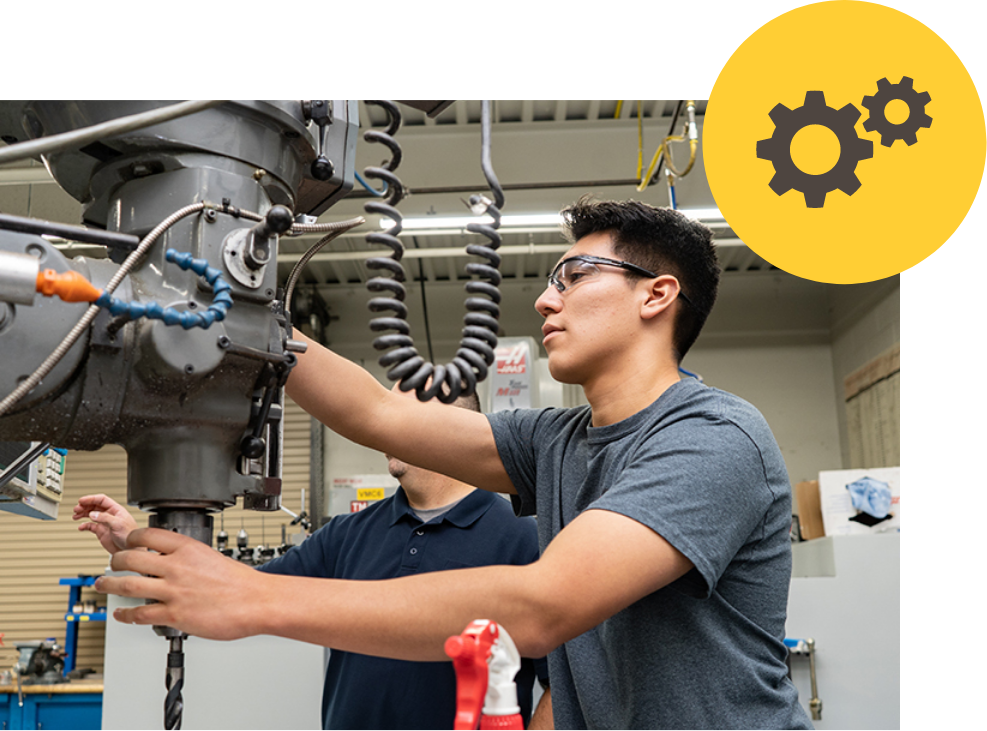 AJAC and OIC
Both AJAC (Aerospace Joint Apprenticeship Committee) and OIC Open Doors are paths for West Valley students to pursue apprenticeships while graduating with their GED.
AJAC's mission is to provide real-world skills and apprenticeships to all students so they are ready to join the workforce upon graduation. Some apprenticeship opportunities include machining, automotive, and manufacturing. High school students attending this program will get their GED and a registered apprenticeship.
OIC is a re-engagement plan for students unable to attend a traditional high school. Students in this program attend classes to achieve their GED and complete an apprenticeship program that will have them building houses for Habitat for Humanity.
Any student taking AJAC or OIC has access to the Innovation Center's career counselor.
Heather Collins - AJAC Contact
(509) 680-8966
Katy Scofield - OIC Contact
(509) 454-4611